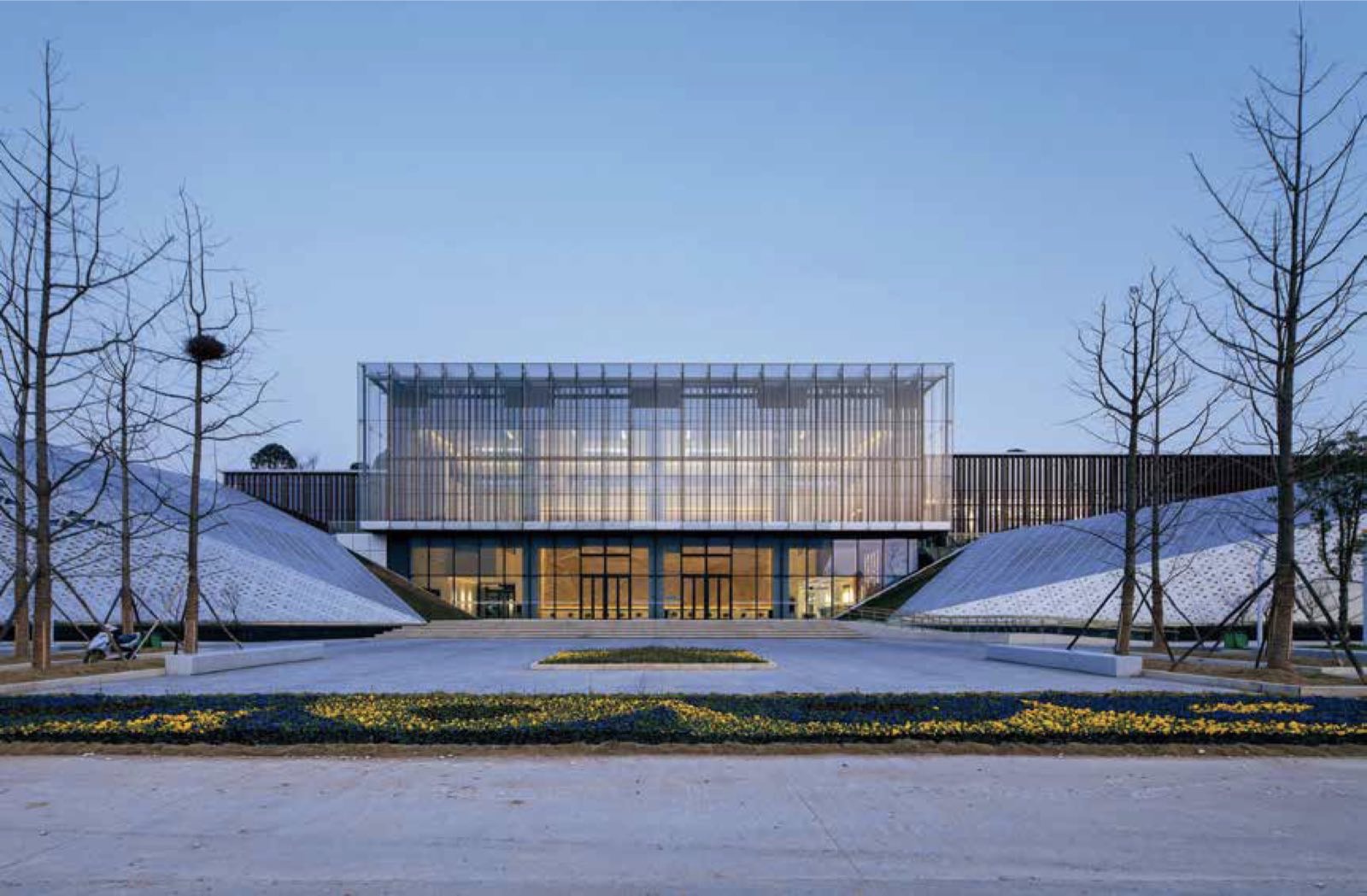 The Planning Exhibition Hall as an important landmark of Yichang is located in the heart of the new district, and the architecture echoing surroundings, is formed like a rolling mountain. The Landscape design continues the concept, echoing with the building with large pitched grass ramps. The building focuses on strengthening the connections among people, architecture and the environment, and make visitors walking in and outside the building feel like climbing a mountain with extremely fun. The overall image of the building is presented from three different views as below:
Distant view: the contour of the building echoes with the rolling, boundless mountain, and also it is a new interpretation of traditional Chinese pitched roof.
Middle view: the wedge-shaped mass is in sharp contrast to the glass box of vertical louvers: Moreover, the design of inner courtyard and roof garden broadens
the architecture space and enriches the levels of landscape.
Close view: the material of outer skin is applied with double layer perforated aluminium alloy panels, and it sinner layer is in gold colour, which reflects the aesthetics of modern mechanical and exquisite details.