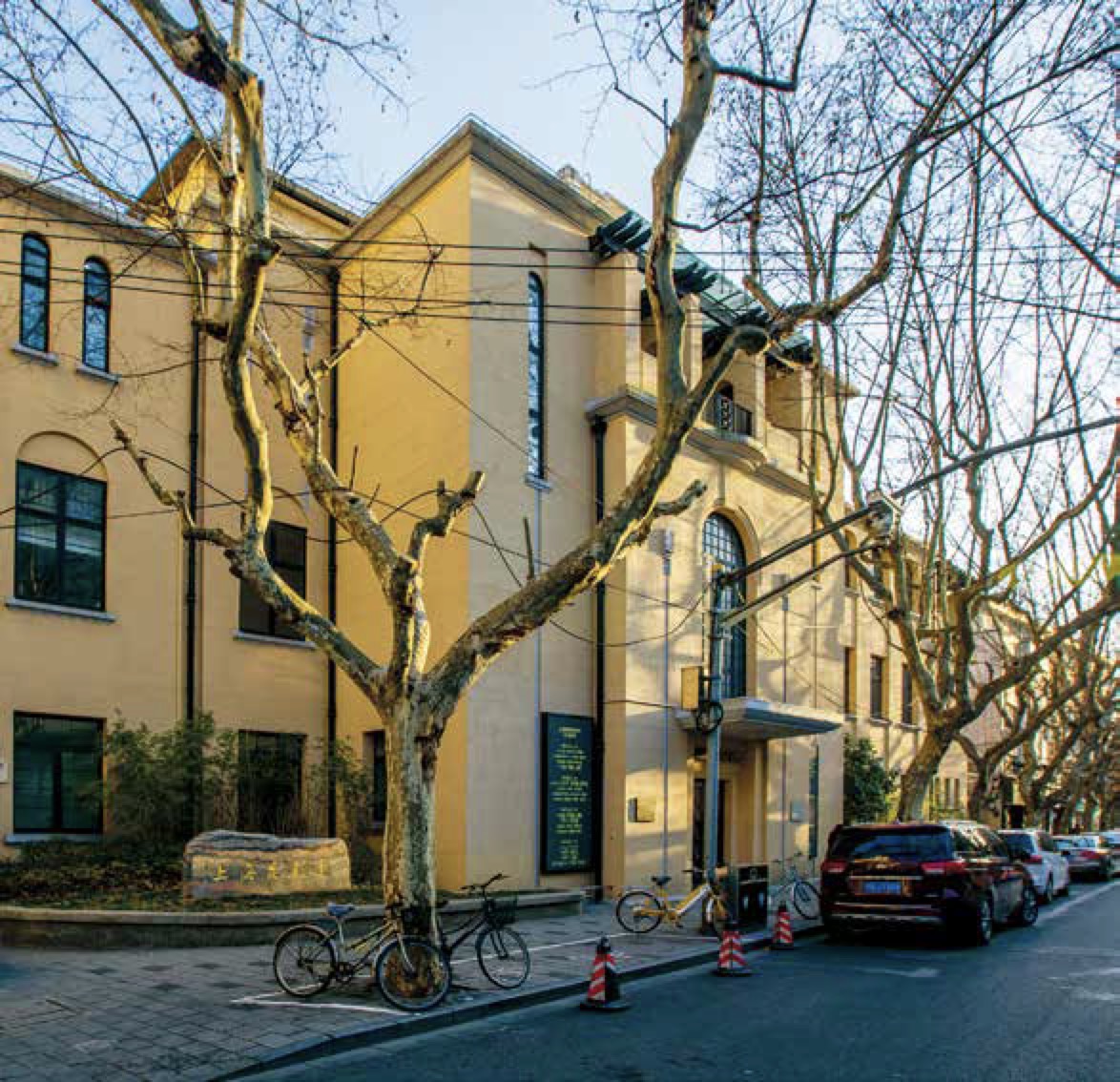 Located at No.9 Shaoxing Road, the building of Shanghai Kunju Opera Troupe was designed in 1932 and completed in 1935. The building was originally used as a social club for the French army and policemen, and was later converted into a policeman's museum, documenting the history and development of modern policeman as a profession. Since the founding of the P.R.C., the building has been used as the rehearsing and office space for recreational troupes. It has witnessed the development of the various opera troupes, bearing critical social and cultural values. In 2005, the building was listed as a fourth-batch Shanghai Historic Buildings, and falls into second protection category.
This is an early modern-era building with partial Art- Deco features. The facade is covered in beige plaster with Art-Deco architrave details. Its roof with the gentle slope was thoughtfully integrated with the terrace.
The interior spatial layout of the building primarily serves to meet the functional needs, with a classic and gorgeous foyer. The spaces are generously lit by natural light. The most characteristic of all is the multi- colored terrazzo floor, the delicate crown moldings, and the light fixtures in Art-Deco style.
The restoration of the building facade reflects the historical value of the building. With the aim to preserve in mind, the interior spatial layout has been optimized, and the spatial sequence has been reorganized. The restoration project is a delicate balance between the functional needs of the Kunju Opera Troupe to rehearse and to promote its intangible cultural heritage, and physical improvement of the building's envelope, performance, and its MEP systems. Especially worthy of note is the careful restoration of the primary spaces such as the foyer, hall, rehearsing hall, staircase, etc. The design highlights inheritance of the architectural heritage, and the feature of original spatial layout and decorative details.