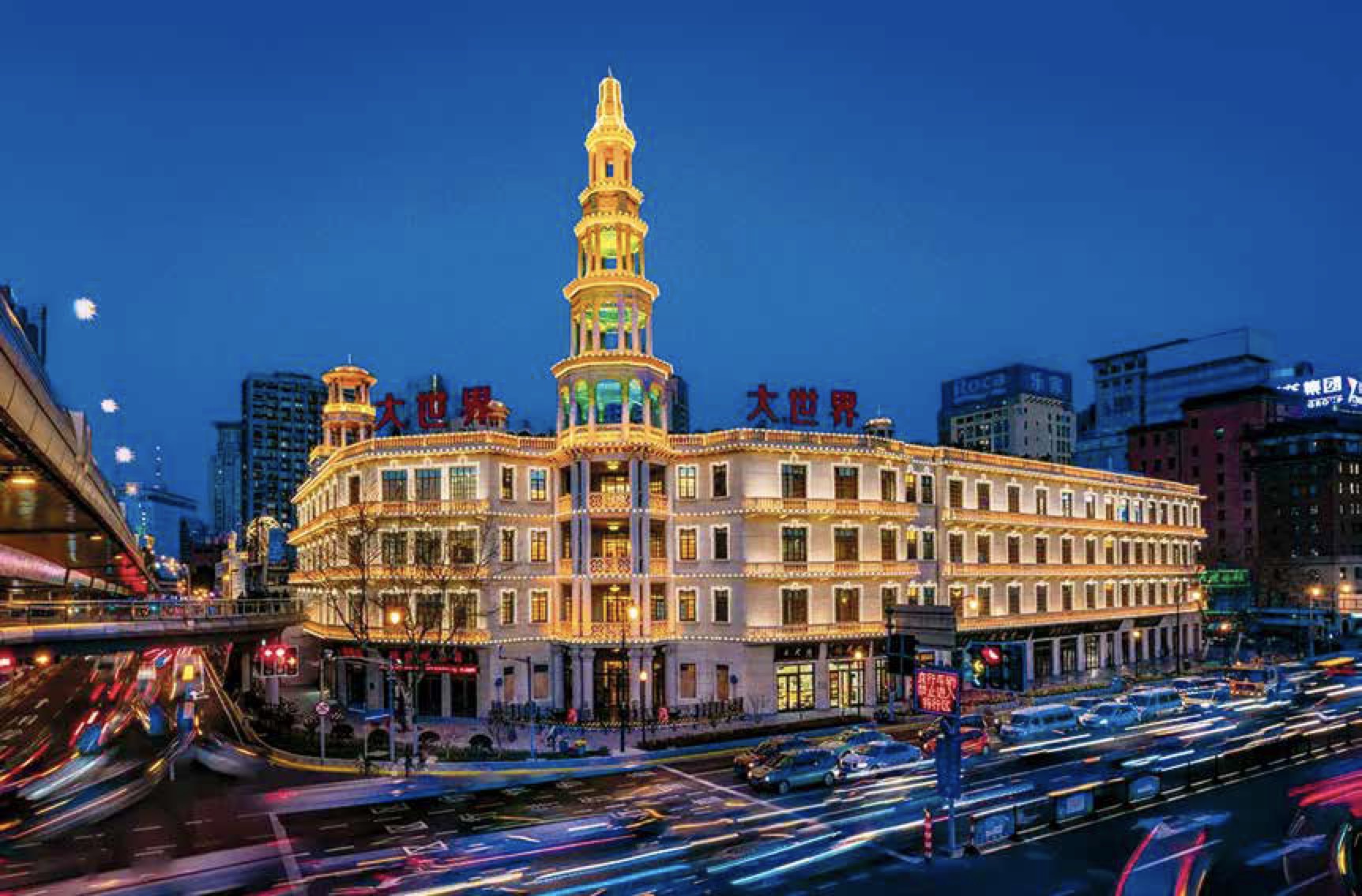 Ever since its completion in 1917, Shanghai Great World is located at the most prosperous area in downtown of Shanghai, with the honour of the Biggest Amusement Park in the Fareast.
In year of 1989, the Great World was announced as Excellent Modern Preservation Building in Shanghai, and underwent repairment from 2003 to 2017.
The historical facade of the building during year 1931 to year 1952 was chosen as the blueprint of the repair work. The original part was preserved as much as possible, and the added part was easily recognized from the old ones.
As for the inner space and function renewal, lots of activities that were welcomed by the public were placed inside the building to make sure that all the memories and feelings of citizens can be kept.
After renovation, Shanghai Great World was open to the public, being regarded as a non-material cultural heritage exhibition center.