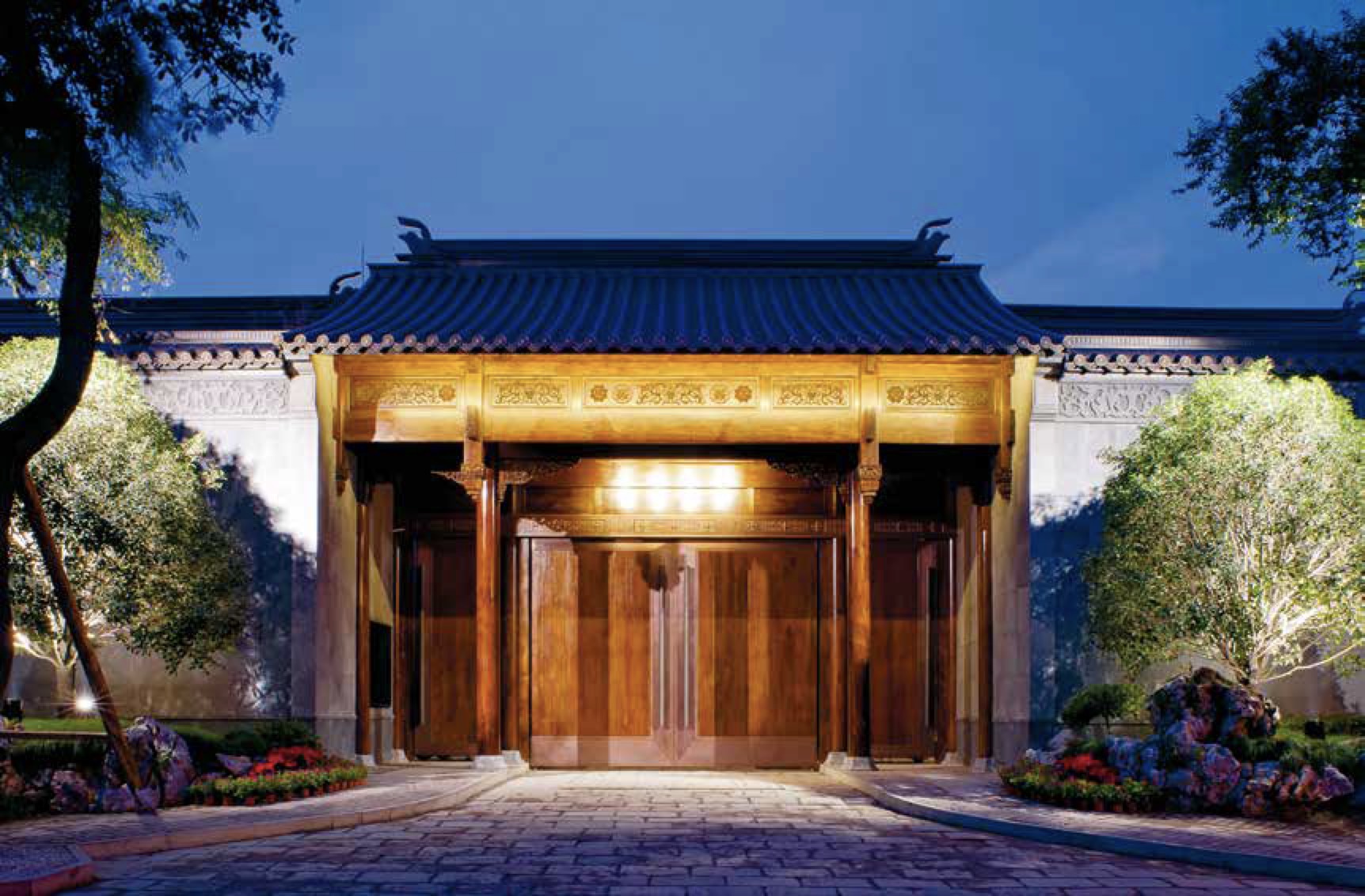 Humble Administrator's Villa is located at one corner of the Humble Administrator's Garden. When our architects were designing it, we were expecting it to be a micro Suzhou rather than a common villa community.
RIVERS
Suzhou is called "the city of water" due to that rivers played very important roles in trafficthrough history. Our architects designed a landscape water system. All roads are sunken to create a river with no water. Such design is also a reflection of Suzhou water culture.
HILLS
These sunken roads give city life a feeling of living in the mountain. This landscape design creates a feeling that architectures are stood either by the flourishing tree, or on top of the mountain. All these above could offer people an unusual experience in Suzhou City.
BRIDGES
The pedestrian circulation connects the entrance to every villa and the community's landscape meticulously. It has twelve arch bridges crossing the river without water and each of them represents a different month of a year. That's why we call them Twelve-Month-Bridges. GARDENS
The whole community is divided into 29 buildings, and each of them has its own individual garden. The whole master landscape design of this community could be seen as a gigantic classic Suzhou garden. Humble Administrator's Villa is indeed a reincarnated newly born magnificent Suzhou garden inside a unique group of gardens.