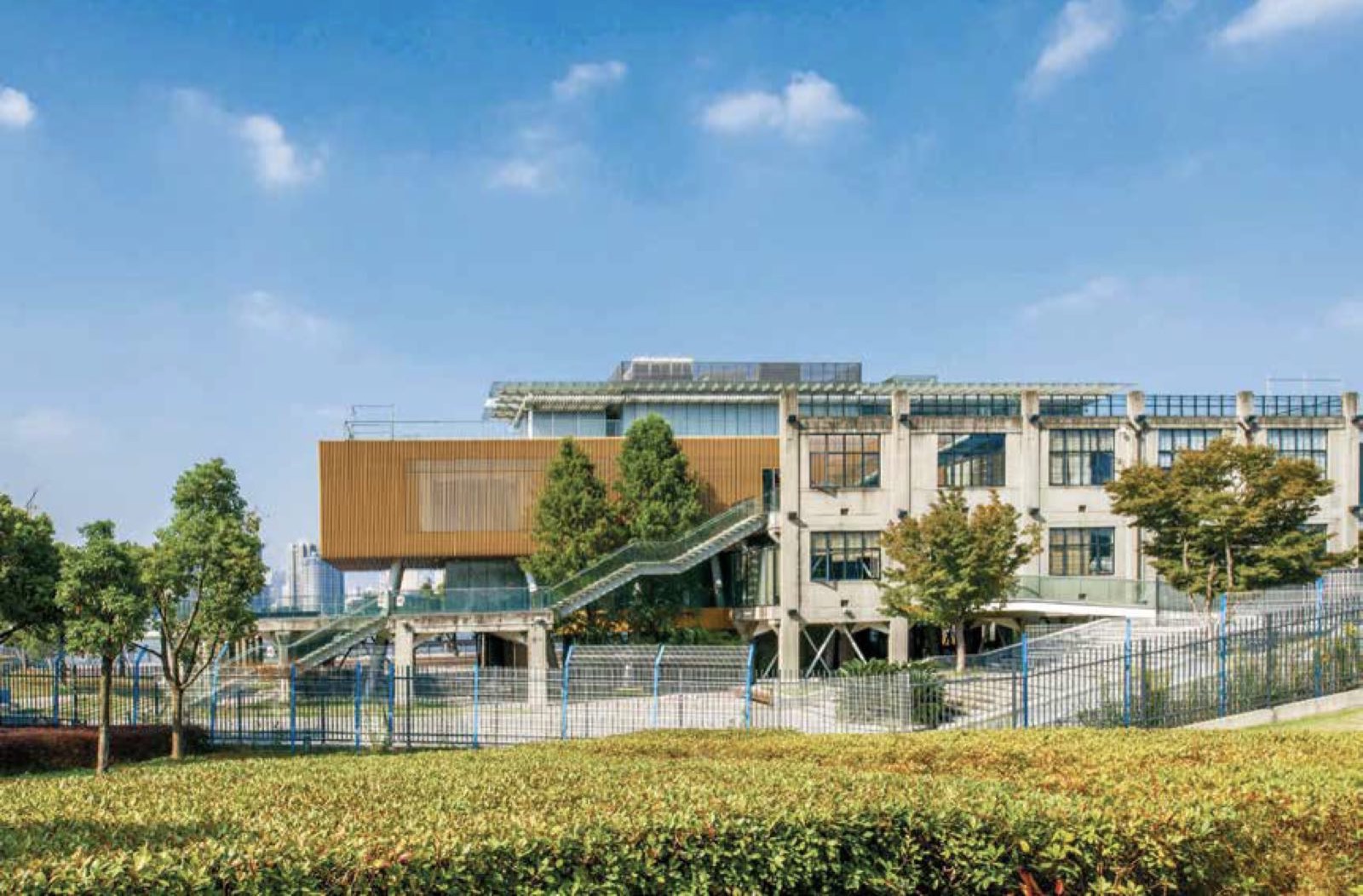 Hexing Warehouse witnesses the emerging of first private steel enterprises in China. It was built in 1930's and featured in gentle inclined scissors type stairs, reinforced concrete beams with variable cross-sections, flat-plate floor structural system and memorial archway style facade towards Huangpu River. As a representative of modern industries in Shanghai and a typical dock warehouse, the building is kept during Shanghai Expo park construction, as homage to history, culture and heritage buildings.
The renovation of the Warehouse respects "originality" and it reproduces old materials and construct craft. To reinforce structure and increase seismic bear capacity in accordance with present code requirements, the designers, after thorough comparisons and all around analysis, decided to embed steel cross braces in the most vulnerable places and add horizontal bars to link the existing construction and the new.
The designers insert a new rectangular volume into the Warehouse to incorporate new functions. The volume is finished with aluminium rods of simple vertical wood textures to highlight the contrast between old and new. The renovation has reassured general concern of keeping the building, and since then turns over a new page in the Warehouse's history.