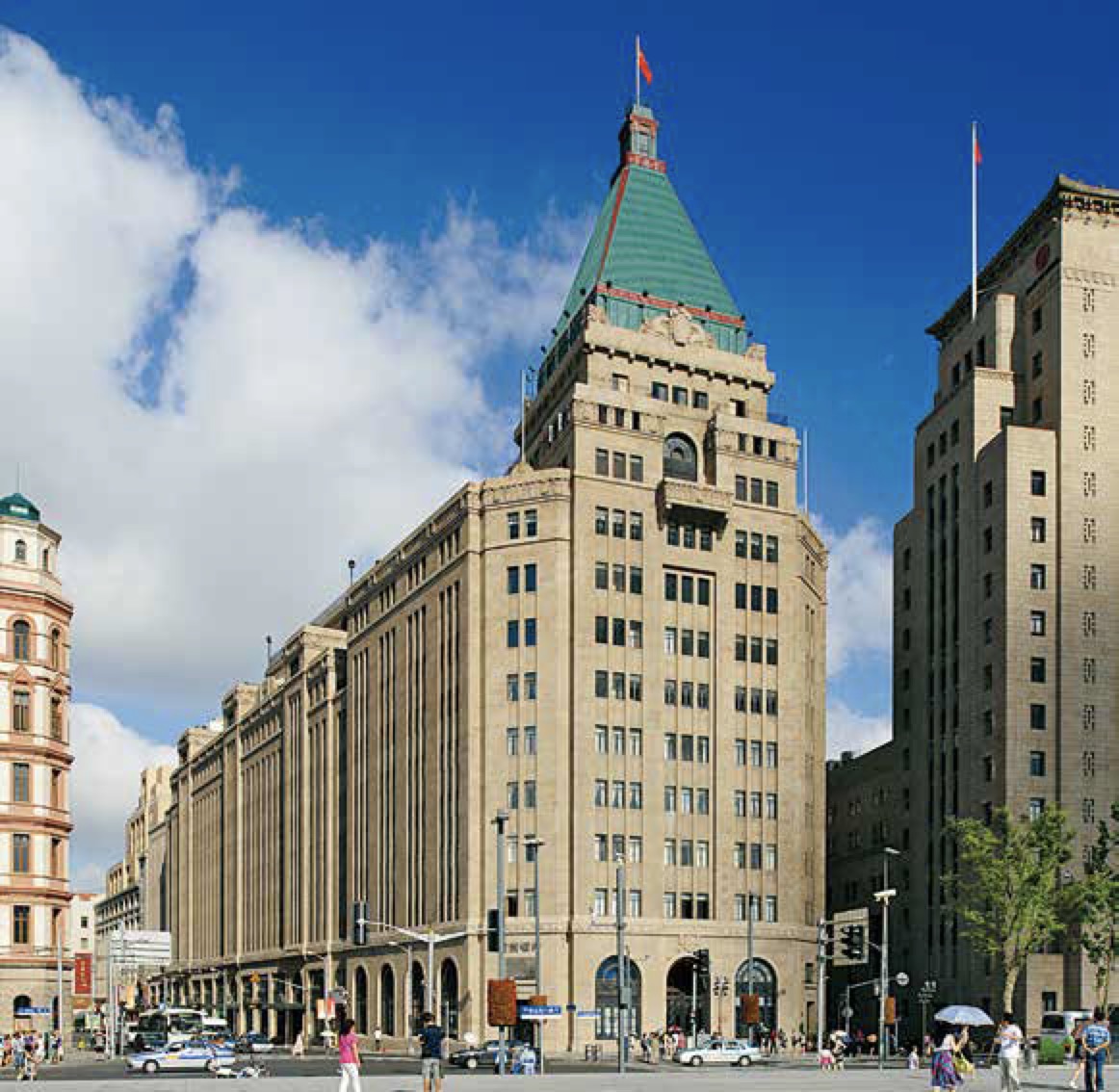 Northern Building of Peace Hotel, formerly known as "Sassoon House", was built by Victor Sassoon and designed by Palmer & Turner Architects. Completed in 1929, the building was appraised as "The First Building in the Far East" back then, and is now one of the most famous modern architecture masterpieces in Shanghai. The building is among the high-rise buildings in China with a height of about 70 meters, marked by iconic parts of decorative artistic style and Art Deco interior, with the coexistence of different styles.
The most comprehensive conservation and renovation of this Building in history was completed during 2007- 2010. In order to improve the configuration standards and functions of hotel, new buildings were constructed at the west side of the inner court.
The design features are as follows:
1. The original appearance and function of important indoor and outdoor spaces of the historic building was protected and restored, so as to preserve its completeness and authenticity to the best possible extent. For example, the " 丰 -shaped" corridor and "octagonal atrium" on the ground floor.
2. Key historical parts are taken good care of.
3. The overall structure of the building was fortified, with improved performances in fire protection, energy- efficiency, environmental protection, health and epidemic prevention.
4. New structures were expanded to improve high-end hotel functions and house new facilities.
5. Comfort level of guest rooms was raised with more advanced functions.