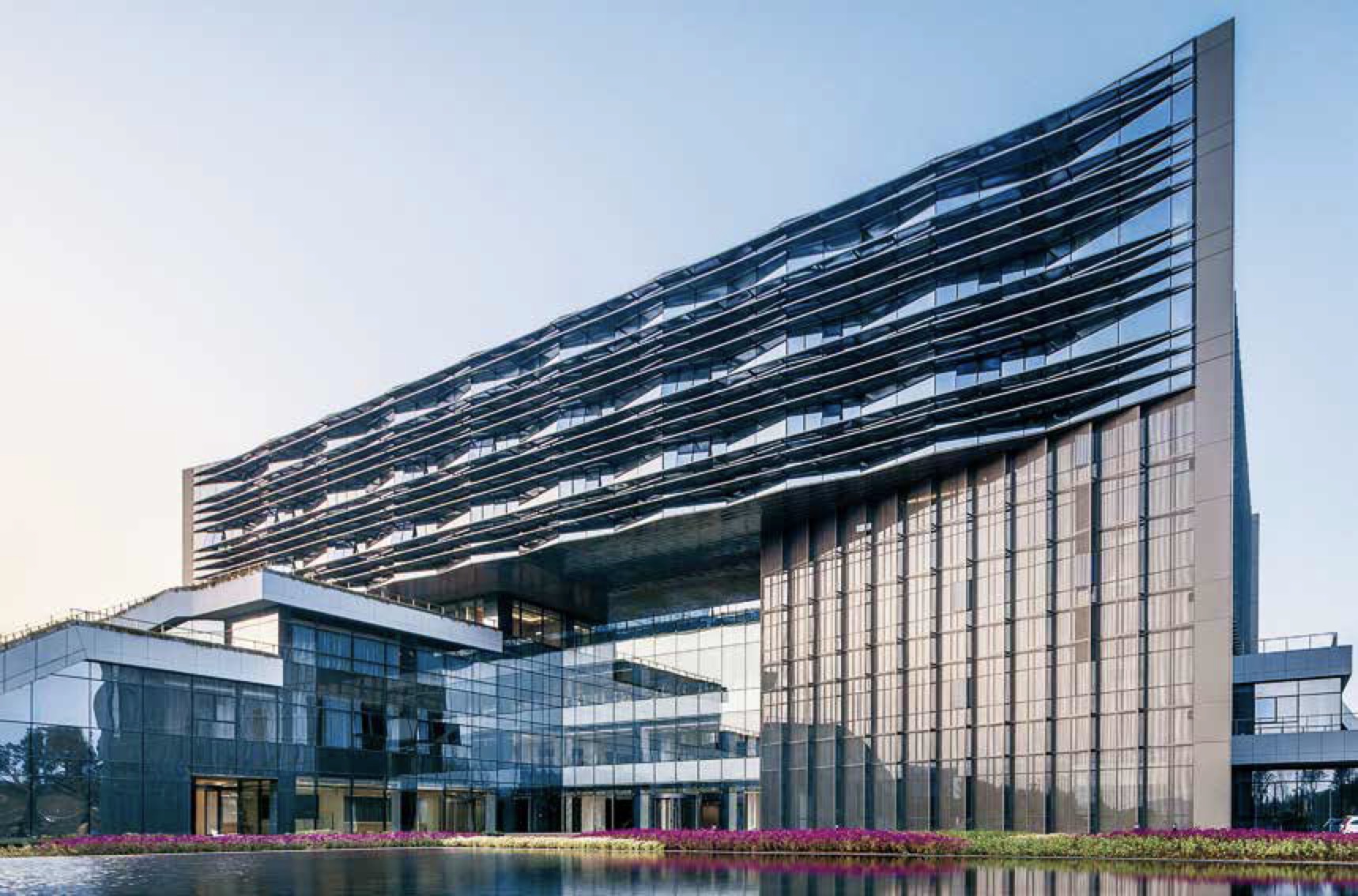 Functional areas, such as office, public service, customs declaration hall, conference and exhibition center and finance office, are integrated into a building with 5 separate parts. Each part is separated from the others, creating some heterogeneous voids defined as sharing spaces. The three-storey central hall joins these voids together into a connecting system, where air can flow everywhere and the whole space is flowing, too. The isolation between the building and the environment as well as between people is eliminated, creating a humanized public service building with a more open and more participatory atmosphere around.
The combination of slope-shaped green roofs and platforms will create a multi-level and rich activity space, which echos and extends the internal sharing space. The vision far away is showing through the terrace on the platform of the 4th floor, where a stunning landscape of Bajiao Lake is coming into people's eyes directly.
The façades are equipped with the most effective shading systems aiming at different orientations, which become a part of elegant façade through delicate design. Utilization of passive technology and recycling of waste heating steam forms a large CCHP energy-saving mode.